Every little girl yearns to be a princess at some point in her growing up, but I think modern society has taken the chance away from boys to yearn for being a prince.
That thought kept echoing around in me as I read The Lost Prince by Frances Hodgson Burnett.
I had never heard of this wonderful fairy tale until I started research for this series, though I cut my reading teeth on A Little Princess and The Secret Garden. As I was sucked vividly into this adventurous tale filled with political intrigue, heroism, and victory against the odds, I kept wondering, why didn't I read this one too? I guess I'll have to ask my mom! (Though it did take some time to draw me in, don't be discouraged if it isn't immediate!)
The novel is like the male flip-side of A Little Princess, except that it deals with a real prince, not one who is only crowned in the minds of her worshipful followers. It has a young cripple and a touch of Indian ideology and flair, just as The Secret Garden does. And anyone who has ever waited and longed for a dream to come true can find something to relate to in this simple tale.
Marco Loristan has grown up under the shadow of a secret. He and his father and their servant Lazarus are exiles from the war-torn Samavia, but the order is always silence. Marco is a gifted lad, fluent in the languages of the many European countries where he has lived and able to pretend that each country is the only place he has ever lived. Marco's father has educated him by visiting museums and palaces and other great places and by teaching him to have a clear memory of everything he sees. He has always said Marco is being trained to be ready for Samavia in her hour of need. The question for both of them is, when will that be? Samavia, meanwhile, is ripped in two by warring political parties, laboring under the hope for a descendant of her lost prince, who disappeared 500 years ago, to return and end the strife.
And when the hour comes, Marco and his friend The Rat get the privilege of carrying the message that the prince is ready to return.
One of the most important things in this novel is the way that love and kindness motivate people. Marco's father, Stefan, is a masterful, regal man that people almost instantly respect. But it is his kindness and caring for each he meets that inspires their loyalty to follow him everywhere even though he is clearly a poor man and an exile from his own country. The Rat becomes a faithful part of their family and their mission because of his unswerving loyalty to Stefan. Lazarus, an old Samavian soldier, is likewise devoted.
"The watchful obedience of fifty vassals embodied in the manner of Lazarus," is the book's description of the servant, who, even in poverty stricken conditions, treats his master like a king.
This type of loyalty and utter devotion is another theme in the book. When Marco and The Rat spread the message that "The Lamp is lighted," everyone who is not in danger of being over heard responds with "God be thanked." They've all waited in silence, loyal to the Samavian cause, until they are ready for anything. The most picturesque of these are the Forgers of the Sword, Samavian men who have passed down the legend of the lost prince for centuries and long only for his return as they meet regularly in their honeycomb of caverns across Samavia.
Marco is likewise loyal to Samavia.
"The kings who were being made ready for Samavia have waited all these years; we can make ourselves ready and wait so that if just two boys are wanted to do something – just two boys – we can step out of ranks when the call comes and say 'Here!'"
The friendship between Marco and The Rat is one of my favorites in literature now. The Rat would do anything for Marco, out of loyalty to Stefan, and Marco is the kind of honest, upright boy that is the best kind to have for a friend.
When they begin really talking and sharing as friends, the book says, "in fact they found out about themselves, as they talked, things they had not quite known before."
The boys are also united in their love of learning. I thought this should speak to those of us who teach children, because it's so important to inspire kids with the right kind of motivation.
Stefan first teaches Marco, and then the Rat, to love learning as a kind of a game. How much can they remember at the end of the day? How real can I make this story when I tell it to you? Learning is a game and it is fun. But he also shows them why it is important. When they move on from general museum learning to learning specific faces and directions for delivering messages about Samavia, both understand how vitally important this information is to the Samavian cause and that makes them take it seriously. Haven't we all asked "how will I ever use this in real life?" I couldn't help thinking as I read that if my teachers had made what I had to learn half as practical or important-seeming as what the boys learn, I'd have been a much more invested scholar. Maybe a lesson for all of us!
And finally a favorite quote from the book which has nothing to do with any important themes, because it is about cats! When Marco is locked in a dark cellar by spies, he finds himself in the comforting presence of a purring cat and her kittens.
"'It's queer what a difference it makes!' He said. 'It's almost like finding a window.' The mere presence of these harmless living things was companionship."
Yep. That's about how I feel about cats, even when I'm not locked in a cellar!
Please read this book, or read it with your kids. There's some rather odd eastern theology to think and talk through and some wonderful character building adventure as well. I thoroughly enjoyed and recommend it! Here are some further resources:
Author bio information: https://www.goodreads.com/author/show/2041.Frances_Hodgson_Burnett
http://www.penguin.com/author/frances-hodgson-burnett/3807
Books by Burnett: http://www.gutenberg.org/ebooks/author/73
***********************************************************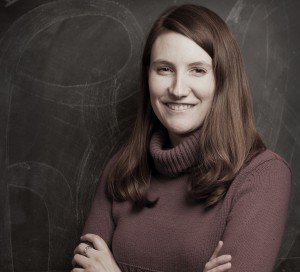 Bethany lives in Tennessee with two cats, a tea obsession, and lots of books. A lover of the written work, Bethany blogs about fiction, food, faith and life at faroffsong.wordpress.com. Bethany is an aspiring fiction writer as well and is currently working on her first novel, a high fantasy inspired by heroes such as George MacDonald, C.S. Lewis, and G.K. Chesterton.