I have had an amazing year writing reviews for the This Old Schoolhouse Review Crew. One of the greatest things has been meeting other homeschooling moms who love the Lord. Tess is one of those TOS moms and I am so thankful for her sharing her story with us today. I pray that it will bless you.
Let's boast in the Lord together!!
 Although in Romans 5:8 the apostle Paul is talking about Christ's death as a demonstration of God's love towards us, I can't help but have the phrase "God demonstrated His love towards us" whenever I think of my husband's heart attack.
On June 2, 2013 he woke up with pain in his chest. He did not want to disturb me so he said nothing. Several hours later as we were about to head out to the door I realized something was very wrong.  He was cold, clammy, and had beads of sweat on his forehead.  I gave him the choice: I drive to the ER or I call 911 but that man was going to the hospital!
I didn't want my oldest daughter, one of the graduating seniors, to miss the special Sunday at church. We dropped the girls off at church on our way to the hospital.  I knew that our "family in Christ" would encourage and support the girls. Being able to leave my 4 daughters with friends at church was the first way God demonstrated his love to his.
Though my husband was presented with symptoms, his EKG was normal. Though taking him seriously, the ER staff were very relaxed.  They drew blood, did a quick exam and laid out the standard protocol. The doctor didn't really think it was a heart attack.
It takes about 1 hour for the lab to process the blood work. At approximately 11:40am the doctor and the nurse came into the room.  The news was shocking. Not only did my husband's blood work reveal the "heart attack enzyme"  but it was significantly elevated. Things got crazy at that moment as the staff swung into high gear, but God loved us with His perfect timing. Just moments before we got the lab results, our pastor arrived. He was there with me praying when my husband reacted to the nitro.
It was at that moment I began to see God's hand over the whole situation. The children were not alone. I was not alone. God used His people to care for us. My very dear friend Diane sent her husband to sit with me during the heart catheterization and she came and made sure I ate dinner that night. 
During my husband's few days in the hospital and his time at home before going back to work, we received visitors, cards, emails, phone calls and meals. We felt God's presence as He ministered to us through the Church. We felt loved. I will boast in the Lord!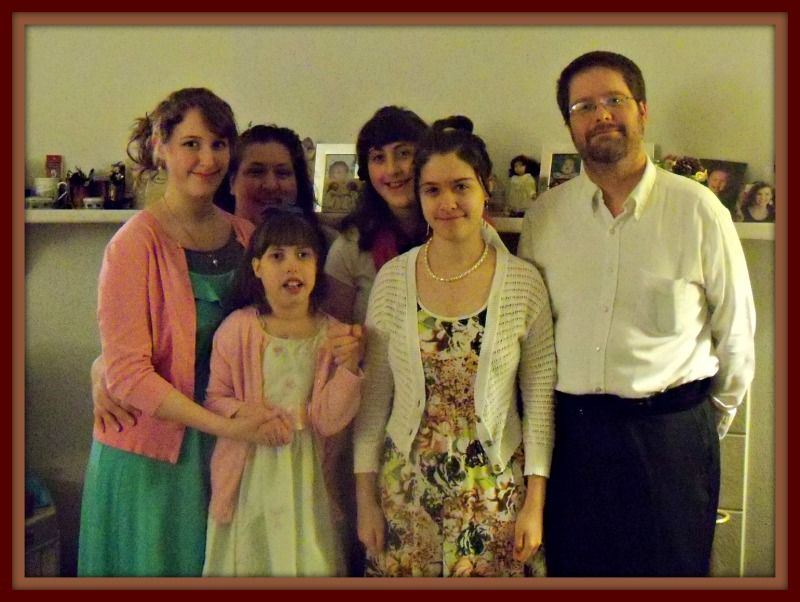 When Tess isn't busy acting as chauffeur, mentor, teacher, chef, wife and mother, she blogs about her thoughts and musings on life over at Circling Through This Life.
What has made you feel loved recently?