When a person encounters Jesus, either that person can believe He is who He says He is, or not. This Jesus Healing the Lame Man Object Lesson exemplifies this truth. Use a bowl of water to act out the event and discuss what Jesus is saying to us.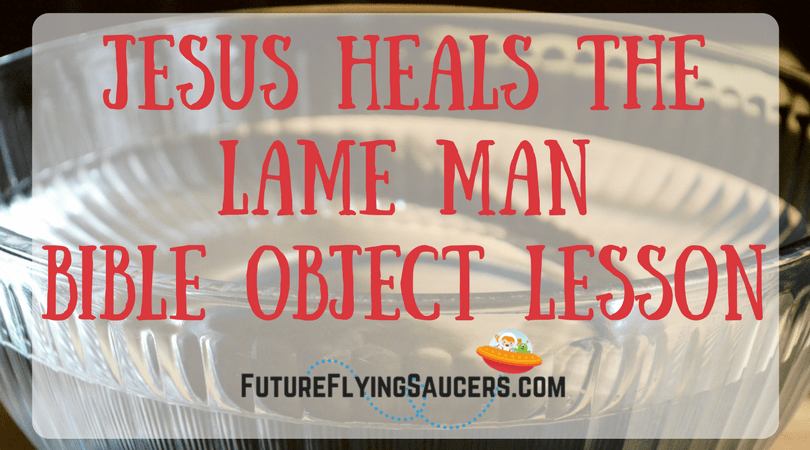 Scripture Focus: John 5:1-18
Materials: Inductive Bible Study Form; bowl of water; 1 volunteer
Geography: Jerusalem
Background: There was a wedding in Cana. Mary, Jesus' mother, Jesus and His disciples were at the wedding feast. Jesus turned the water into wine. A royal official came to Jesus. This official begged Jesus to come with him and heal his sick son, for he was close to death. Jesus did not go with the official. Instead, Jesus told the man, "Go, your son lives." The official's servants met him on the way home and told him that his son was well.