Victory in Jesus Bible Object Lessons
Grab the attention of children ages 5 – 12 with 21 fun, easy-to-prepare, hands-on Bible object lessons about Jesus.
Available on Amazon Softcover and Kindle.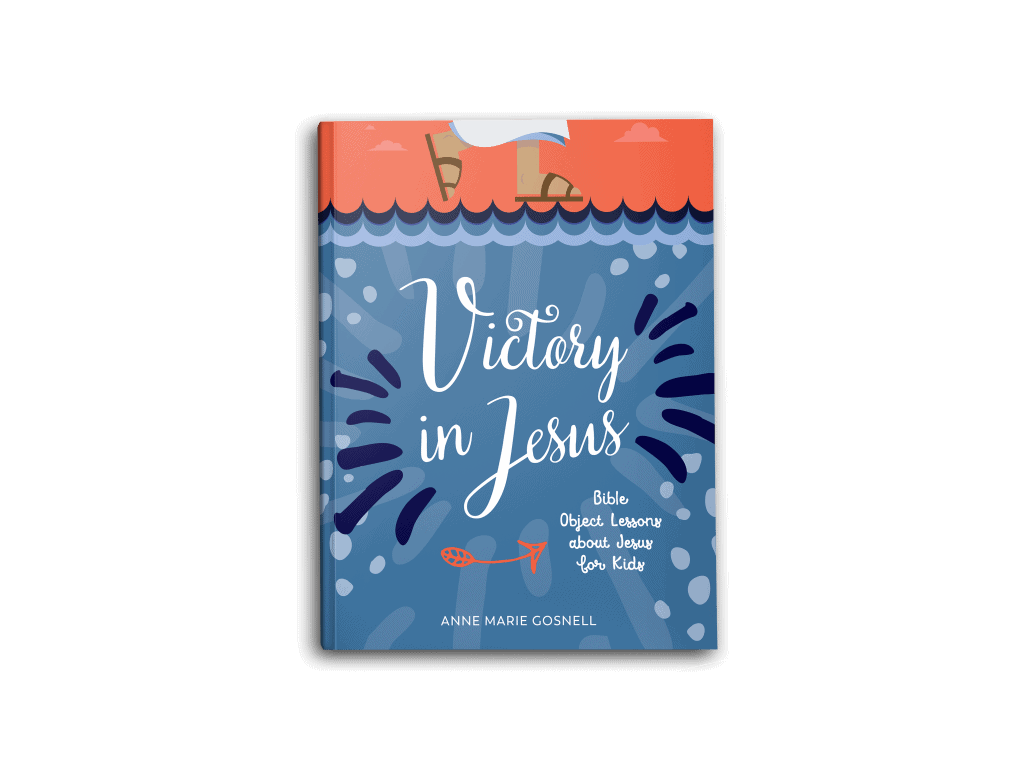 Available in the FFS Store
Autographed Softcover and Digital PDF
What is the book Victory in Jesus?
What makes Victory in Jesus Unique?
Enjoyed by children and adults alike!
Spark engaging dialogue about the life of Jesus, His ministry, and His purpose on earth.
Jim Wideman
Kidmin Pioneer, www.jimwideman.com
"Jesus was the master of using object lessons and the Gospels are full of them. I believe they are the best way to visually teach people of every age especially children! I love this book because it's so easy to use and it's full of practical truths. Thanks, Anne Marie, for all you do to help kids and teachers soar!"
Dianna Wiebe
Author and Bible teacher
"Looking for object lessons that you can use when you teach children from the Gospels? Each lesson in the Victory in Jesus study gives you a supply list, a section of scripture to learn and prepare to paraphrase for your students, background information, and questions to discuss with your students. The object lesson helps to get the children focused for the lesson and reinforces the lesson application. Great for teachers of children!"
Trisha Peach
Author of Your Children's Ministry From Scratch and Your Children's Ministry Beyond Basics, and Why We Quit.
"My friend and fellow author has done it again! Anne Marie Gosnell, who has been producing family and church ministry resources for years, has released a new object lesson book, all about the gospels! Lessons include the nativity, the child Jesus, a bit of geography and history from Jesus time and so much more! This is a great tool that even comes with free posters. Excellent for Sunday school, kid's church, VBS, camps, Christmas and Easter events and family devotions! An excellent choice for pastors, teachers and parents alike!!"
Joe M. Bridger
MACFM, Children's Pastor, Spring Arbor Free Methodist Church, Spring Arbor Michigan
"Anne Marie has put together a resource that is easily used and understood by the novice Bible teacher or the experienced leader. This is a source of encouragement with the goal of transforming anyone into a person equipped for the work of teaching. All you need is a willingness to learn and grow!"
Available on Amazon Softcover and Kindle.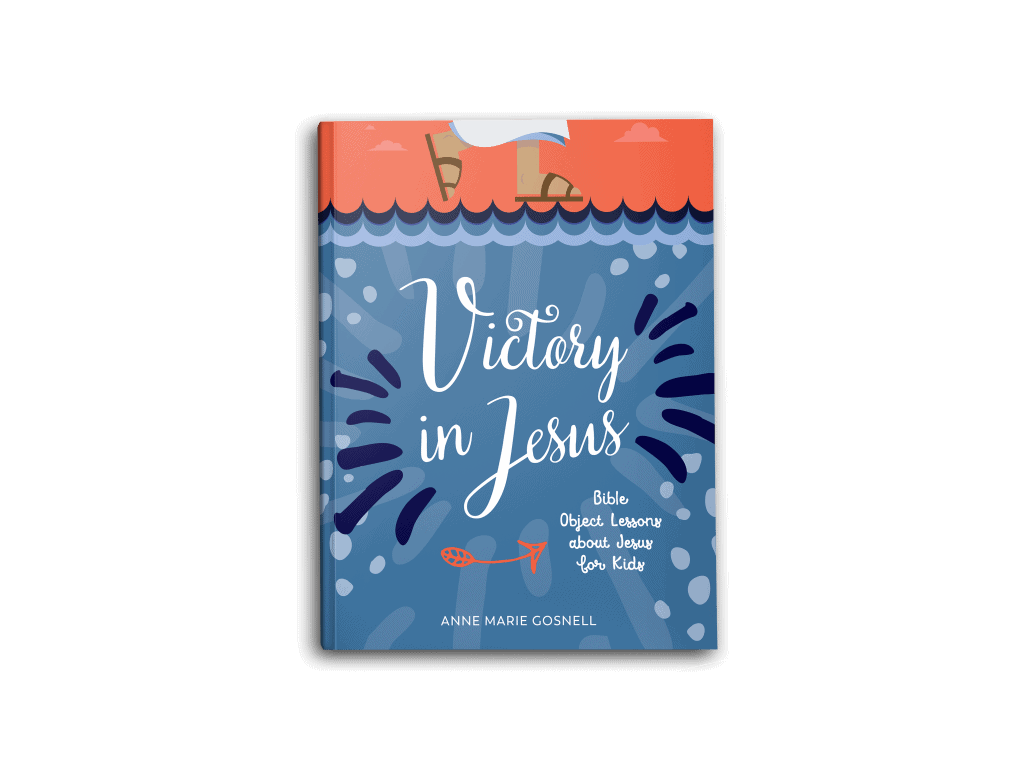 Available in the FFS Store
Autographed Softcover and Digital PDF