"So I say to you, ask, and it will be given to you; seek, and you will find; knock, and it will be opened to you." ~ Luke 9:11

Many times people turn to God like he is a Santa Claus. We have a long list of things we'd like from him and we ask them one by one hoping that God will say "Yes" to our prayers.
But God isn't Santa, nor do we want him to be Santa. God is much bigger. He knows the whole context of our lives from beginning to end. Not only does he know what is best for us, God's our greatest cheerleader. He's on our side and he wants to see us succeed in bringing him glory.
That's where our wants and desires might differ from God's wants and desires for us. He has many promises in scripture for us. Plans that do not harm us, but that transform us into the image of Jesus.
God loves joy, not happiness. Happiness is an emotion. It is temporary. Joy is of the Holy Spirit and is eternal.
When we teach our kids how to pray, we must verbalize that we can ask God for anything. But it's the requests that fall in line with his plan that he will say "YES" to.
Prayers to which God says YES
The Bible is full of promises. If God has promised to do something, and we pray for him to do it, then he has already promised that he will. For example, if we have done something wrong, and are truly sorry and repent, then 1 John 1:9 promises us that "if we confess our sins, He is faithful and righteous to forgive us our sins and to cleanse us from all unrighteousness." The Bible doesn't say maybe, or God will think about it. No. He IS faithful to forgive if we confess.
Let's teach our kids to pray God's promises. He has promises about: salvation, forgiveness, guidance from the Holy Spirit, finances, wisdom, healing, needs, protection, fears, family, marriage, parenting, overcoming temptation, and ends of suffering.
Prepare to Pray!
If your child is struggling with any of the topics listed, then find the promises about that topic in scripture. God has already said yes to some questions and prayers. For a great list of scriptures by topic go HERE.
The greatest prayer we can ever pray is the one for eternal life, for ourselves, and those who are lost. God promises to give eternal life to those who believe and ask in Jesus' name.
Click on the image below to print FREE PRAYER CARDS. Choose the age-appropriate printable for your children and print on card stock. Grab a pen and write down the chosen verses, or have your child write them down.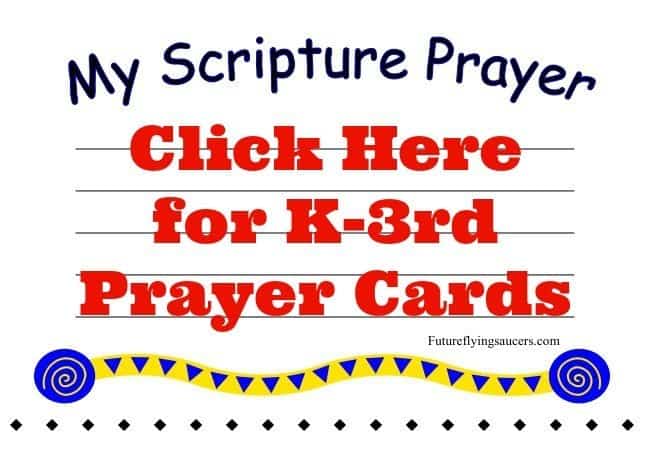 Now Pray!
Encourage your children to not just read or say the words, but to pray them from the heart.
Click on the image below for more articles in this series.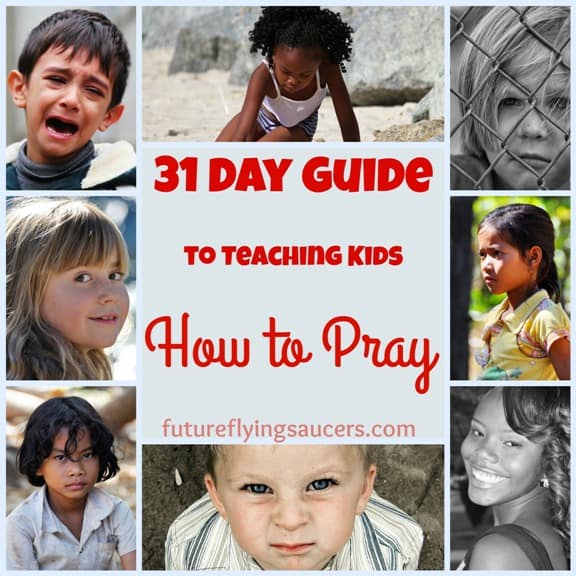 {All of these verses link to BibleGateway. If you would rather choose a different version of the scriptures, then click the link and choose the version you want.}