The story of Joseph from the Bible is one of the few biographies where we get to follow one Bible character from his young days to his death. Samuel is another, and we can add Samson, King David, and maybe King Solomon.
But Joseph's life shown in scripture is rich in detail and pregnant with lessons.These lessons are wonderful to teach because the events found in Joseph's life can be paralleled with the lives of children today.
Themes Found in the Story of Joseph
Chronologically teaching the scripture is best in my opinion. For the events of Joseph's life to really make complete sense, then you should begin with Abraham through Jacob.  If you are wanting to read through the life of Joseph with your family or church group, begin in Genesis 37. Here is a list of themes you can discuss:
God's Sovereignty – He is present in every situation Joseph endures
Family – Division and reconciliation
God Fulfills His Promises – Israel is protected and able to grow
Anticipation of the Messiah – Joseph was used to fulfill part of the promises of the covenant of Abraham
God Can Do The Impossible -"Normal" people can be used by God when they walk in obedience with Him
Glory Through Suffering – Through suffering, Joseph was promoted to second in the kingdom
Integrity – Choosing to do right when tempted
Suffering Well – Servitude and a jail sentence did not stop Joseph from serving those around him
Whether you teach preschool, high school, special needs, or adults, anyone can learn from the story of Joseph. Here are some great Bible lessons you can use:
Illustrations for the Life of Joseph
For beautiful pictures to add to your story-telling, CLICK HERE to go to FreeBibleImages.
While you are at it, why not decorate your Bible room? You can "transport" your children to Egypt using ideas from THIS JOSEPH EGYPT Pinterest board.
For crafts, snacks, games, and more about the story of Joseph, go to my own GENESIS Pinterest board for ideas.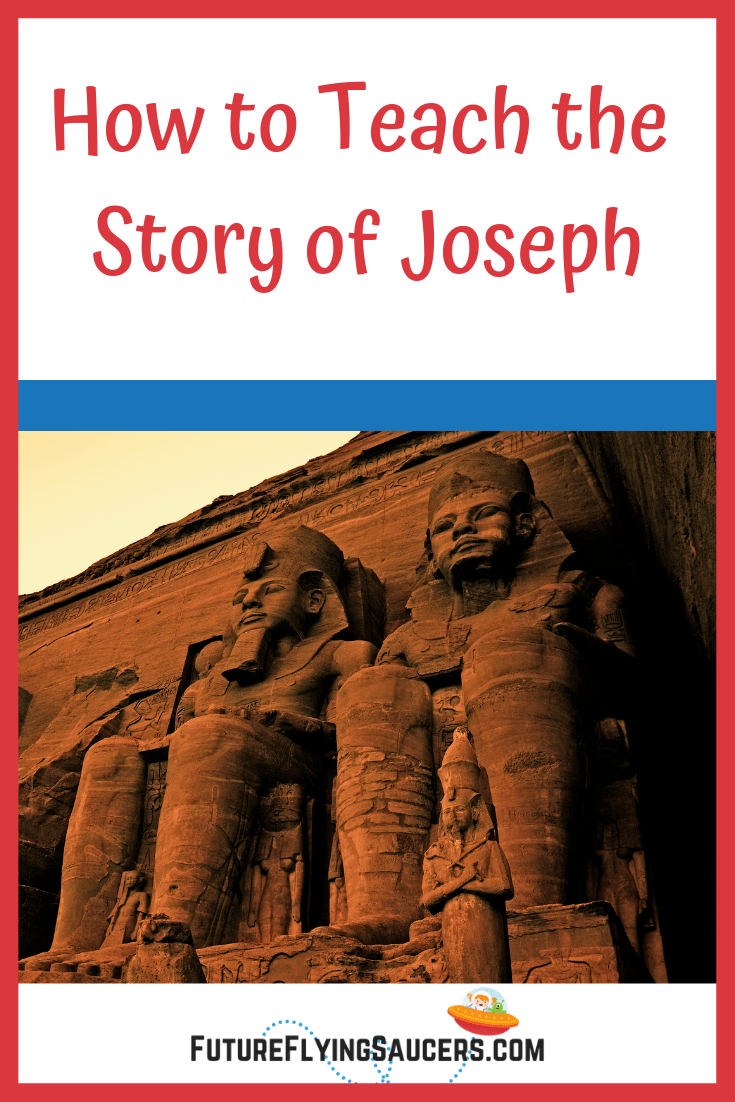 Here are some fun videos you can use to reinforce or review your Bible lesson. I highly recommend that you DO NOT use a video as your only means of teaching. There is something about having a real person, with the Bible open, that conveys God's lessons.
Other Activities for the Story of Joseph
The story of Joseph is a fascinating biography. Some people even like to think of him as a Pre-Christ. Joseph was not perfect, nor was he the Son of God, but he does display a life soaked in God.
I think we can all learn something from him!
If you liked this Story of Joseph Teaching Unit, email me at [email protected] and let me know. What other unit would you be interested in?