I've had people ask me how I get everything done, or how I do it all. The first answer to that question is, not under my power, but the Lord's. The second answer to this is, using items that help me immensely in ministry. Whether it's an awesome Bible, or a di-cut machine, there are 8 must have items for Children's Ministry that I use on a regular basis.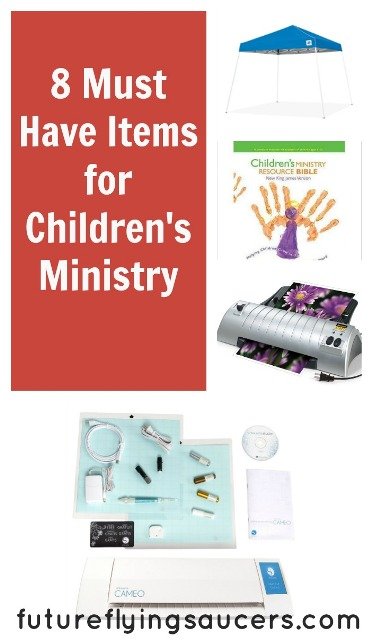 This last item is on my wish list. The Silhouette electronic cutting machine can cut a wide variety of materials including paper, vinyl, cardstock, fabric, heat transfer material, and so much more. With the included Silhouette software, you're able to create and cut your own designs and use the fonts already installed on your computer. This is great for bulletin boards, name tags, games, etc.

There are other items for children's ministry, such as flat screen TVs, projectors, and sound systems, but I haven't used any of those much in my experience. That just goes to show that those items aren't "must have" items for solid ministry.
What is your favorite tool or item you use to teach kids about the Bible?