For there is one God, and one mediator also between God and men, the man Christ Jesus. ~ 1 Timothy 2:5

The topic of praying all the time has already been covered, but it is important enough to mention one more time in this series.
Children need to know that it is ok to talk to God whenever and wherever they are. Young kids can be literal, and think that they can only pray when at church, or at the dinner table. Older kids might think that they must be alone in order to pray to God.
We must communicate that God is ready to listen to prayers anytime and anywhere. Whether the child is alone, or in a crowd; speaks silently, or out loud; speaks a short prayer, or one that takes a while; each must understand that she is heard and has direct access to God.
Prepare to Pray!
If you have younger children, you will want to choose one or two verses for them to learn to pray.
Do you have older children? Have them read through the following verses and choose one or two.
Click on the image below to print FREE PRAYER CARDS. Choose the age-appropriate printable for your children and print on card stock.
Grab a pen and write down the chosen verses, or have your child write them down.
Verses to Help Us Pray Anytime and Anywhere:
Give ear to my words, O Lord, Consider my groaning. Heed the sound of my cry for help, my King and my God, For to You I pray. In the morning, O Lord, You will hear my voice; In the morning I will order my prayer to You and eagerly watch. ~ Psalm 5:1-3

The Lord has heard my supplication, The Lord receives my prayer. ~ Psalm 6:9

Blessed be God, Who has not turned away my prayer Nor His lovingkindness from me. ~ Psalm 66:20

But as for me, my prayer is to You, O Lord, at an acceptable time; O God, in the greatness of Your lovingkindness, Answer me with Your saving truth. ~ Psalm 69:13

With all prayer and petition pray at all times in the Spirit, and with this in view, be on the alert with all perseverance and petition for all the saints. ~ Ephesians 6:18

Devote yourselves to prayer, keeping alert in it with an attitude of thanksgiving; ~ Colossians 4:2

Now Pray!
Encourage your children to not just read the words, but to pray them.
Click on the image below for all of the articles in this series.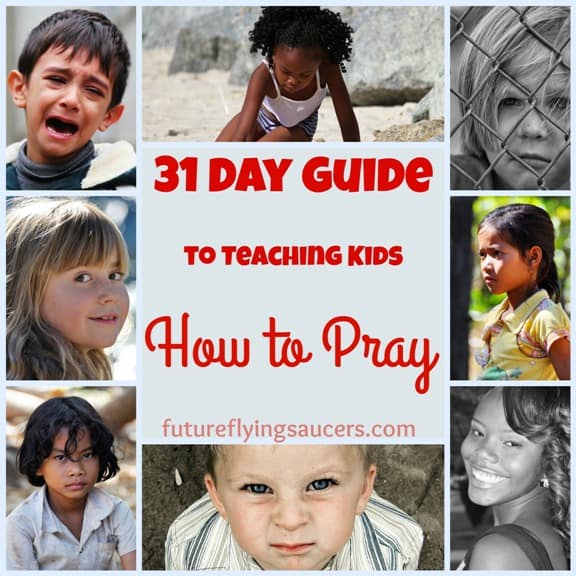 {All of these verses link to BibleGateway. If you would rather choose a different version of the scriptures, then click the link and choose the version you want.}