And Jesus kept increasing in wisdom and stature, and in favor with God and men. ~ Luke 2:52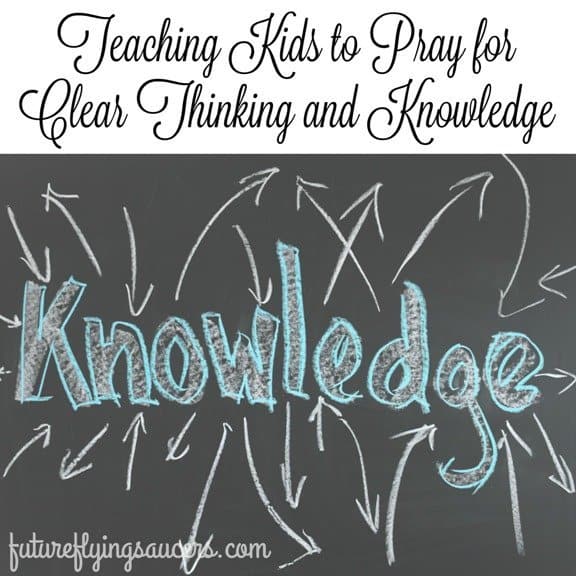 As parents and teachers, we want our children and students to grow in knowledge. We desire for them to do well in school. We enjoy watching them develop their talents. Observing children who persevere even when the objectives are difficult bring a smile of satisfaction to our faces.
But what if your child is struggling? What if there is anxiety before a test? What if learning issues are huge mountains to climb? What if, no matter how much you throw the ball, the bat never makes contact?
2 Timothy 1:7 tells us that God gives us a spirit of discipline, sound mind, and sound judgement. Be aware that knowledge is different from wisdom. Yes, we want out kids to learn to the best of their abilities, but wisdom is better. Discernment is better. We parents have to help our kids to learn how to think like Jesus. But wisdom begins with knowledge. And knowledge comes from fear of the Lord.
That means we must surround our kids with a Biblical Worldview. Every decision and action our kids take will be based upon how they view the world.
Teach Them to Pray for Knowledge
The fear of the Lord is recognizing that He is God and we are not. It's that easy. He is the master, we are the bondservants. The sooner our kids learn that, the better. But they have sin to deal with as we do. Once our children come to the knowledge of saving faith, then wisdom and discernment can grow.
Using the following verses, you can help your child pray for:
the ability to concentrate
help to reason things through
good thoughts
help for solving problems
eyes to see God's truth in each circumstance
sin to be revealed
 to know who they are in Christ
and knowledge when he does not know what to do
Prepare to Pray!
If you have younger children, you will want to choose one or two verses for them to learn to pray. Think about something your child is struggling with today. Look at the list above and discuss the knowledge they desire.
Do you have older children? Have them read through the following verses and choose one or two.
Click on the image below to print FREE PRAYER CARDS. Choose the age-appropriate printable for your children and print on card stock.
Grab a pen and write down the chosen verses, or have your child write them down.
Verses to Help Us Pray for Knowledge:
I have filled him with the Spirit of God in wisdom, in understanding, in knowledge, and in all kinds of craftsmanship. ~ Exodus 31:3

"Give me now wisdom and knowledge, that I may go out and come in before this people, for who can rule this great people of Yours?" 2 Chronicles 1:10

"O our God, will You not judge them? For we are powerless before this great multitude who are coming against us; nor do we know what to do, but our eyes are on You." ~ 2 Chronicles 20:12

Teach me good discernment and knowledge, For I believe in Your commandments. ~ Psalm 119:66

The fear of the Lord is the beginning of knowledge; Fools despise wisdom and instruction. ~ Proverbs 1:7

For the Lord gives wisdom; From His mouth come knowledge and understanding. ~ Proverbs 2:6
Every prudent man acts with knowledge, But a fool displays folly. ~ Proverbs 13:16

The mind of the prudent acquires knowledge, And the ear of the wise seeks knowledge. ~ Proverbs 18:15

As for these four youths, God gave them knowledge and intelligence in every branch of literature and wisdom; Daniel even understood all kinds of visions and dreams. ~ Daniel 1:17

"It is He who changes the times and the epochs; He removes kings and establishes kings; He gives wisdom to wise men And knowledge to men of understanding." ~ Daniel 2:21

To give to His people the knowledge of salvation By the forgiveness of their sins. ~ Luke 1:77

Because by the works of the Law no flesh will be justified in His sight; for through the Law comes the knowledge of sin. ~ Romans 3:20

Oh, the depth of the riches both of the wisdom and knowledge of God! How unsearchable are His judgments and unfathomable His ways! ~ Romans 11:33

But thanks be to God, who always leads us in triumph in Christ, and manifests through us the sweet aroma of the knowledge of Him in every place. ~ 2 Corinthians 2:14
For God, who said, "Light shall shine out of darkness," is the One who has shone in our hearts to give the Light of the knowledge of the glory of God in the face of Christ. ~ 2 Corinthians 4:6

Finally, brethren, whatever is true, whatever is honorable, whatever is right, whatever is pure, whatever is lovely, whatever is of good repute, if there is any excellence and if anything worthy of praise, dwell on these things. ~ Philippians 4:8

Now Pray!
Encourage your children to not just read the words, but to pray them.
Click on the image below for all of the articles in this series.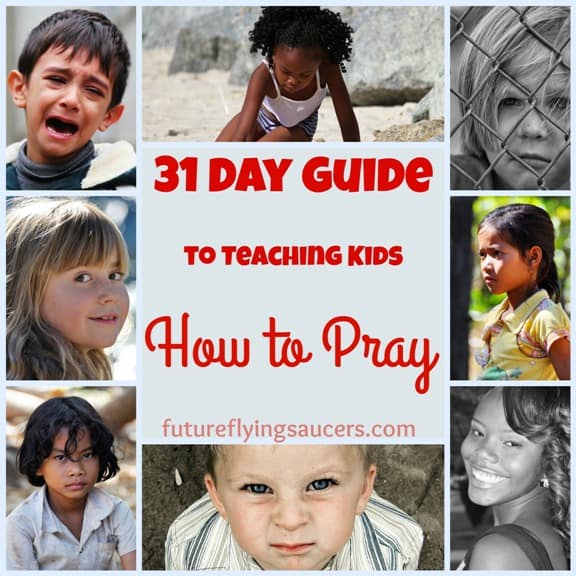 {All of these verses link to BibleGateway. If you would rather choose a different version of the scriptures, then click the link and choose the version you want.}