You are my hiding place; You preserve me from trouble; You surround me with songs of deliverance. ~ Psalm 32:7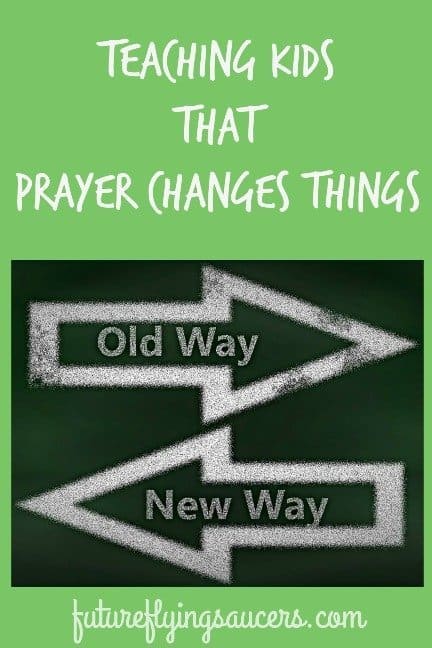 God is always changing things. He is always up to something new. If we hang around him long enough, then we are caught up in the excitement as we watch God do amazing things in and through us. But children are just beginning their journey with Jesus. Change can be scary.
But then again, I'm an adult…..change can be scary, still.
As we walk and talk with Jesus, we need to remember the truth found in Romans 8:28:
And we know that God causes all things to work together for good to those who love God, to those who are called according to His purpose.
No matter what situation our children find themselves in, the situation will eventually change, and it will be for their good. However, it sure would be good to pray about it in the midst of the event.
Prayer Changes Things: Deliverance!
Is your child facing a difficult friendship at school? Is someone being mean? Maybe a really hard exam is coming up? Maybe a bad decision was made? Perhaps there is an evil situation going on in your local community of which you are concerned? Pray for deliverance and changed hearts.
He said, "The Lord is my rock and my fortress and my deliverer;" ~ 2 Samuel 22:2

Since I am afflicted and needy, Let the Lord be mindful of me. You are my help and my deliverer; Do not delay, O my God. ~ Psalm 40:17

Deliver me from my enemies, O my God; Set me securely on high away from those who rise up against me. ~ Psalm 59:1

And I will give them one heart, and put a new spirit within them. And I will take the heart of stone out of their flesh and give them a heart of flesh, ~ Ezekiel 11:19

"You have heard that it was said, 'You shall love your neighbor and hate your enemy.' But I say to you, love your enemies and pray for those who persecute you, so that you may be sons of your Father who is in heaven; for He causes His sun to rise on the evil and the good, and sends rain on the righteous and the unrighteous. For if you love those who love you, what reward do you have? Do not even the tax collectors do the same? If you greet only your brothers, what more are you doing than others? Do not even the Gentiles do the same? Therefore you are to be perfect, as your heavenly Father is perfect. ~ Matthew 5:43-48

Let him know that he who turns a sinner from the error of his way will save his soul from death and will cover a multitude of sins. ~ James 5:20

See also: Psalm 60:11; Psalm 68:20; Philippians 1:18-20
Prayer Changes Things: Provision!
Is there something your child needs that you cannot afford? Maybe your child needs a new friend. Do YOU have a need that no money can buy? Tell your child and pray together about the need.
Isaac prayed to the Lord on behalf of his wife, because she was barren; and the Lord answered him and Rebekah his wife conceived. ~ Genesis 25:21

"Indeed, forty years You provided for them in the wilderness and they were not in want;
Their clothes did not wear out, nor did their feet swell. ~ Nehemiah 9:21
Your creatures settled in it; You provided in Your goodness for the poor, O God. ~ Psalm 68:10

Who covers the heavens with clouds, Who provides rain for the earth, Who makes grass to grow on the mountains. ~ Psalm 147:8

And my God will supply all your needs according to His riches in glory in Christ Jesus. ~ Philippians 4:19
Prayer Changes Things: Courage!
When wickedness does present itself before our children, and it will, we want them armed and ready for battle! Just as Joseph had the courage to run from the evil of Potiphar's wife, we want our children to have the courage to flee from temptation and poor choices. Pray for courage and strong, righteous hearts.
Be strong and courageous, do not be afraid or tremble at them, for the Lord your God is the one who goes with you. He will not fail you or forsake you." ~ Deuteronomy 31:6
Joshua then said to them, "Do not fear or be dismayed! Be strong and courageous, for thus the Lord will do to all your enemies with whom you fight." ~ Joshua 10:25
Wait for the Lord; Be strong and let your heart take courage; Yes, wait for the Lord. ~ Psalm 27:14

No temptation has overtaken you but such as is common to man; and God is faithful, who will not allow you to be tempted beyond what you are able, but with the temptation will provide the way of escape also, so that you will be able to endure it. ~ 1 Corinthians 10:13
Open their eyes so that they may turn from darkness to light and from the dominion of Satan to God, that they may receive forgiveness of sins and an inheritance among those who have been sanctified by faith in Me.' ~ Acts 26:18

Prepare to Pray!
If you have younger children, you will want to choose one or two verses for them to learn to pray.
Do you have older children? Have them read through the following verses and choose one or two.
Click on the image below to print FREE PRAYER CARDS. Choose the age-appropriate printable for your children and print on card stock.
Grab a pen and write down the chosen verses, or have your child write them down.
Now Pray!
Encourage your children to not just read the words, but to pray them.
Click on the image below for all of the articles in this series.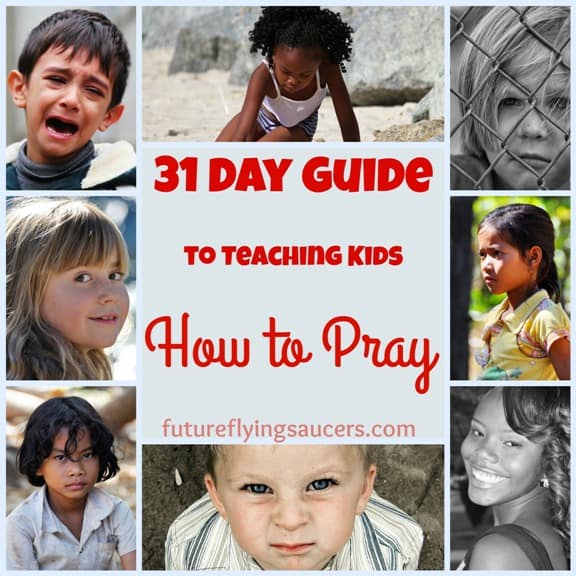 {All of these verses link to BibleGateway. If you would rather choose a different version of the scriptures, then click the link and choose the version you want.}